I'll admit that I've gazed at the fruit for years. They are commonly sold at the
Berkeley Bowl
. Their aggressive prickly coat is remarkable - and a little painful.
Anyone get one of these bad boys in their
CSA allotment
for the month???
Kelli from Waiting for Sprout peaked my interest about the Durian when she reported on the fruit earlier this year. Go on, please...go read about it
here
.
Here is an example of the warning signs that she talked about:
Why though? Why would anyone dog the King of Tropical Fruit?
Check this thing out. The ones that I've seen are about the size of a large, elongated coconut. A coconut with woody spikes. One that you really, really wouldn't want bonking you on the head as it falls from a cute island tree. It is quite...uhmm....commanding, wouldn't you agree?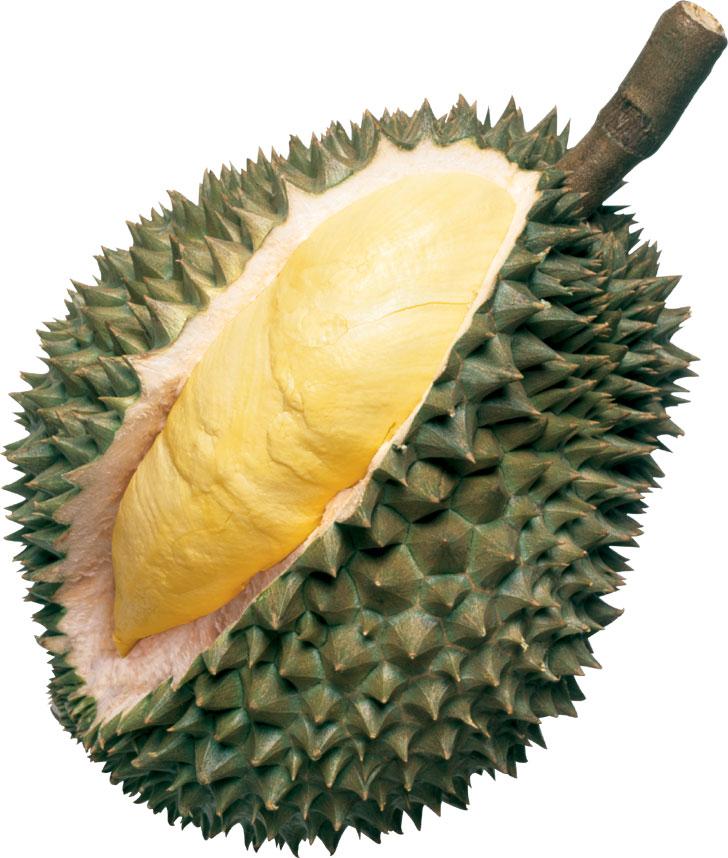 Apparantly common not only at the Berkeley Bowl...
I've heard that the smell of this fruit will knock you over. I've heard the scent described as anything between limburger cheese - nasty rotted fruit - old gym socks - uhhh, yeah, you get the idea...
Hungry yet?
So today I had my first taste of the Durian. In a very small way.
I sipped a friend's Durian Shake...from a straw...with the lid still attached to the cup. And...lets just say...I needed two pieces of gum to wash away the aftertaste once I got back to the office.
So, I really wonder - is it an acquired taste? Or, are you in or you're out with the Durian?
Please let me know if you've had the pleasure of sampling this intriguing fruit and what you thought about it. I'm willing to give it another try - but it will have to be the right place/time (read: after several Tsingtao's).
Desperately I tell you...how desperately I wanted to be the super-cool girl that LOVES the King Durian. Guess I'm just not that girl.
I do love Turnip Cake, though, and fish balls. Love sushi, tofu...any kind of mushroom, and I can tolerate chicken feet (fried). Sooo, I'm still "in there", right?
Ya know what? This is fun.