In spite of the fact that I have had over four years to prepare...I haven't read this:
I never finished this:
I haven't researched this: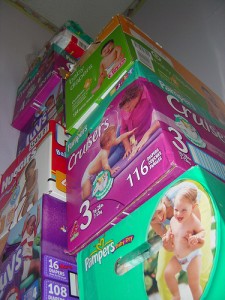 I still need to do this:
And, although it would REALLY come in handy about now - I never got around to doing this:
Yeah, yeah...sure, sure - I've been busy. Working full time, sewing up a storm, traveling a bit, returning to exercise, learning to be an Auntie. Although life has been pretty good and fairly full - I still feel a bit like this guy:
Actually I should say that I
felt
like that guy. I have
felt
suspended, lifeless, disengaged. Comatose.
Many, many, many years of waiting might do that to a person.
And, now I
feel
jolted awake.
I
feel
foggy and surprised that I need to function responsibly.
Although utterly unprepared, I
feel
excited and stoked and fired up for motherhood to enter my life.
Its time to wake up.