About four and a half years ago I last had my hands upon the paperwork that would make our dreams real.
And, today I can say that I'm starting to remember the girl that once was so hope and dream filled as the one in this photograph.
She (and her dear husband) sent off the package of documents to this austere and somewhat mysterious place...
to be maintained, accounted for and clasped in a promising holding pattern until its time came due.
All of these months...years, actually, I have wondered: What color was our dossier cover? Were we on the top shelf - or somewhere shuffled in the middle?
How many shelves...
or desks has it touched?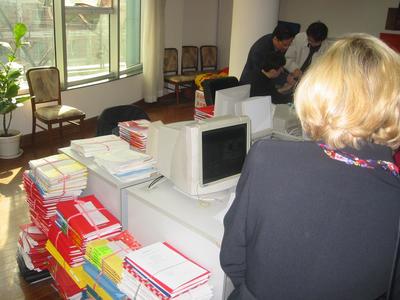 What did the people who work in this building...
think of us? Did they find us interesting, cute, prosperous, charming, ordinary...kind?
According to the rumor-trackers and modern day soothsayers...matching has begun.
Will we hear our long-awaited news this week or next? Or will it be longer?