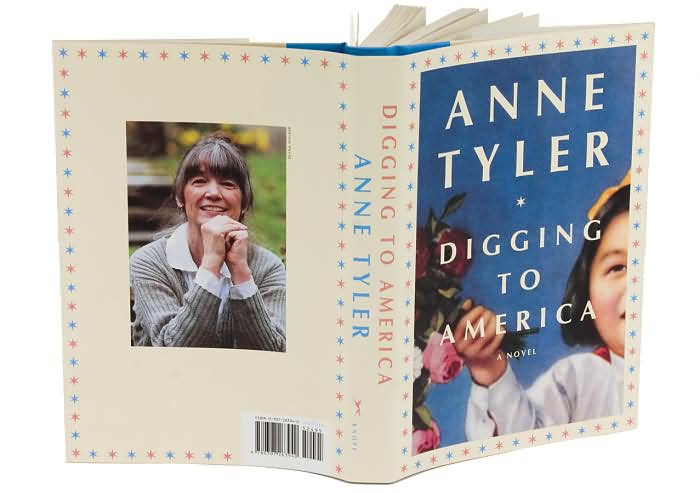 I fell in love with Anne Tylers'novels in college. Our American Lit professor was an eccentric Jesuit priest-in-training. "Mr. P" was the kinda guy that got so enthusiastic during lectures, everyone would avoid the first row of seats due to random spittle flying about. Despite the fact that he used to call me "cupcake" & wore ill-fitting polyester clothing, I am very grateful to have taken his class. "Mr. P" turned me on to
Flannery O'Connor
,
William Faulkner
,
Sherwood Anderson
and, yes,
Anne Tyler
.
The Tyler novel that we read in his class was the Accidental Tourist. It is a wonderful, bittersweet book about a couple that moves through the aftermath of their 12-year-old son's senseless murder. My favorite character was Muriel Pritchett, a batty dog trainer that leads the main character, Macon Leary, back to living his life. There are so many details about that novel that I loved. Little, quirky, heart-tugging, special details about the very human characters.
This is why I think of Anne Tyler as an old friend. She's touched me. I couldn't be more excited to start her latest book - Digging to America. Because it is about families brought together through Korean adoption. Because it touches upon cultural identity issues. Because it is guaranteed to have a few nutty characters. And, because it is Anne Tyler.
Anyone else read this? Anyone else share my love of Ms. Tyler?